Top 25 (IT) Technology Companies in Nigeria
The world keep revolving and undoubtedly technology is one of the main driving force seeing it go 360◦. Here we will provide you with the list of the top 25 technology companies in Nigeria.
While technology is the key to industrialization, it equally boost job opportunity for people living within and even out of the country as well. Names like Google will certainly pop-up while discussing the top tech companies in Nigeria, however, the some indigenous companies are equally doing their best to keep the competition stiff for anyone out there.
Here, in no particular order, we will be listing to you the top 25 technology companies in Nigeria
Here is the List of Top Tech Companies in Nigeria
| | | | |
| --- | --- | --- | --- |
| S/N | Company | Year of Establishment | Origin |
| 1. | Google Nigeria | 1998 | California, USA |
| 2. | IBM Nigeria | 1984 | Texas, USA |
| 3. | MainOne | 2010 | – |
| 4. | MTN Nigeria | 1994 | Johannesburg, South Africa |
| 5. | Airtel Nigeria | 1995 | India |
| 6. | Globacom | 2003 | Nigeria |
| 7. | Zinox | 2001 | Nigeria |
| 8. | Interswitch Nigeria | 2002 | Lagos, Nigeria |
| 9. | DataFlex | 1976 | |
| 10. | Huawei | 1987 | Shenzhen, China |
| 11. | eTranzact | 2003 | Nigeria |
| 12. | Ericsson Nigeria | 1876 | Stockholm, Sweden |
| 13. | Microsoft | 1975 | New Mexico, U.S.A. |
| 14. | Cisco | 1984 | California, U.S.A. |
| 15. | 9Mobile | 1976 | U.A.E |
| 16. | iPNX | 2001 | Nigeria |
| 17. | Omatek | – | Nigeria |
| 18. | Chams Plc | 1985 | Nigeria |
| 19. | HP | 1939 | California, U.S.A |
| 20. | Oracle | 1977 | California, U.S.A. |
| 21. | Cloudware Technologies | – | Nigeria |
| 22. | Galaxy Backbone | 2006 | Nigeria |
| 23. | Check Point | 1993 | Ramat Gan, Isreal |
| 24. | iRoko Partners | 2010 | Nigeria |
| 25. | Sidmach | 1993 | Nigeria |
Also Read: Top 20 Largest Technology (IT) Companies in the world
Google Nigeria
In particular order we are ranking this but Google surely deserves to sit number one on our list. This tech giant are simply taking over every single thing in the technological world. Their Android operating system is the most used in the world at the moment.
For a company domiciled in California, USA, Google was co-founded by Larry Page and Sergey Brin back in 1998 and have ever since seen a massive expansion covering several countries across the world including Nigeria.
Google keep growing with their quality products including Gmail, Youtube, Blogger etc. Their popularity and expansion also see the company training individual and smaller firms raising them up to certain standard.
IBM Nigeria
Undoubtedly one of the highest paying tech companies in Nigeria. Initially called Computing Tabulating Company when first established back in 1911. IBM are makers of computer software, hardware, consulting services, cloud computing, cognitive computing and infrastructure services.
Never was IBM powerful when they newly arrived the tech world, however, with time they have gradually developed to one force to reckon with.
One of the popular moves by this company in recent times include selling their personal computer manufacturing to now popular Chinese company called Lenovo.
MainOne
Placed among the top tech companies in Nigeria. Undoubtedly one of the biggest internet broadband suppliers in West Africa. Their classic submarine internet cable see them cover most countries in the west African region and beyond as they cover ten countries in Africa at the moment.
Established back in 2010, the company has continuously over the years developed their reputation providing some quality and reliable services to co-operate bodies and individuals.
MainOne has its office at Victoria Island, Lagos Nigeria and are equally operating in Ghana and every Francophone country in West Africa.
MTN Nigeria
MTN are the largest mobile operators in Nigeria today with the widest coverage and equally ranking in the top two with the highest number of subscribers.
Domiciled in South Africa, MTN came to Nigeria as one of the first mobile operators in the country. They sit high up there in the competition table with the likes of Airtel and the rest.
Famous for their theme "everywhere you go" MTN at the moment has the widest coverage in the country and matches that with massive number of subscribers.
Airtel Nigeria
Airtel are the leading mobile operators in Nigeria in terms of subscribers. With the statistics released in 2019 by Nigerian Communication Commission, Airtel currently has 26.8% of market telephone share and a whopping 46.8 million subscribers.
Founded 2001, Airtel made history becoming the first telecom service providers to launch commercial GSM service in Nigeria. Airtel as it is now have gone through series of reorganization and nomenclature change over the years. Started out as Econet Nigeria then Vmobile, it was later named Celtel, Zain and currently Airtel.
Globacom
Globacom became the first indigenous telecommunication company in Nigeria in 2003. Founded by Dr Mike Adenuga, glo as fondly called is very popular for its data and internet services.
Glo currently boost a massive 3,379 number of employees. The company is one of the most supportive in terms of indigenous development and grooming local talents.
Globacom currenly has over 45 million subscribers, making one of the highest in the country. The telecom giant have expanded their borders operating in countries like Benin Republic, Ghana and Ivory Coast.
Zinox
Undoubtedly one of the biggest indigenous technological companies in Nigeria at the moment. Founded by Leonard Stanley in 2001, Zinox computers had WHQL certification, becoming the very first in the sub-Saharan Africa to do so.
In 2013 Zinox began the production of its own computer and later bought 99% of one of the leading online stores in Africe, Konga.
Interswitch Nigeria
Interswitch Nigeria has Mitchell Elegbe and Akeem Lawal as its Group managing director and Divisional CEO. This company was founded in 2002 but sold its two third to consortium led by Helios Investment Partners.
Interswitch provides technology for bank ATMs in Nigeria with the company connecting over 11,000 ATMs on its own network. They are equally the owners of Verve card which is the most used in the country, having about 18 million out of the 25 million currently in circulation. Interswitch are equally the owners of Quickteller, Retailpay and Smartgov. This Tech giant have equally acquired VANSO in Tanzania and Selcom as well.
DataFlex
For over thirty years now DataFlex have been one of the strongest companies still operating in Nigeria. DataFlex provide quality IT solutions and to services for companies and individuals in the country.
Areas which DataFlex provides solutions include Oracle support and implementation, IBM system support and implementation, Vertiv certified professional etc.
 Huawei
Founded back in 1987, Huawei is a company domiciled in China. Huawei are one of the leading technology and communication companies today in the world measuring with their infrastructure and devices produced.
Huawei expanded its company not just to Nigeria but 170 other countries across the world employing more than 188,000 in the process.
Products produced by this tech giant today include smartphones, tablets, Laptop, modem etc.
eTranzact
eTranzact is one of the leading electronic payment platforms in Nigeria today. Their innovative services cut across different payment spaces like POS, ATM, internet and mobile.
Founded in 2003, eTranzact is currently in operation in countries like South Africa, Zimbabwe, Ivory Coast, Ghana and the United Kingdom as well.
Ericsson Nigeria
Founded 1876 with its Headquarters in Stockholm, Sweden, Ericsson is one of the leading technological companies today in Nigeria. They are the providers of mobile, fixed broadband network services, TV, Multimedia technology, consultancy and management services.
Ericsson currently operates in 180 countries across the world, employing 95,000 people to date.
Microsoft
Ranks among the biggest technological companies in the world if not actually the biggest. Microsoft has spread its greatness to Nigeria as well as it is currently one of the leading companies in this part of the world. However, Microsoft is listed among the highest paying companies in Nigeria.
Very popular for their operating system an Word but other products manufactured and services rendered by this company include Bing search engine, LinkedIn, Yammer, Azure, MSDN, GitHub, Outlook.com, Xbox games, Skype, Servers, Visual studios etc.
Cisco
Here is another company who's move into Nigeria and currently having it great in the tech industry. Domiciled in the U.S, Cisco was established in San Francisco and equally has its headquarters in San Jose, California.
Cisco are mainly into Networking (including Ethernet, optical, wireless and mobility), Security, Collaboration (including voice, video, and data), Data Center, and the Internet.
9Mobile
Undoubtedly one of the leading brands in the Nigerian telecom industry. The company first burst into Nigeria back in 2007 with Etisalat as their brand name which was later in 2017 changed to 9mobile launching its new brand and identity.
iPNX
iPNX is one of the fastest growing Nigerian information and telecommunication companies. As a leading Fiber to the Home (FTTH) operator in Nigeria, iPNX currently provides solutions to various industries and market segment. ipNX is also the dependable service provider to the financial services sector, connecting all banks in Nigeria, Central Bank, InterSwitch & NIBSS.
Product and services by iPNX include Telephony, Unified Communication, Cloud Computing, IP Wholesale, IP-VPN/MPLS and Broadband internet.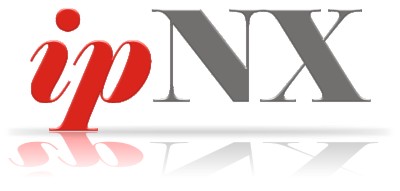 Omatek
Omatek Computers Limited is the first factory to locally assemble Computer cases, Speakers, Keyboards and Mouse, other than Computer systems and Notebooks in the whole of Africa. The assembling of these components in this factory has created a great advantage to other systems builders as well as resellers all over Africa for retailing.
Chams Plc
Listed among the top tech startups in Nigeria. Chams started out as computer hardware maintenance company providing quality maintenance to system hardware. However, the Chams Plc have evolved over the years venturing into providing enterprise technology solutions in identity management and transaction payment.
Chams Plc provide identification and verification for institutions including INEC, NCC, NHIS, PeNCOM, ICAN, Customs, Nigerian AirFORCE and NAHCO.
HP
This is a world renowned technological company with a very rich history. HP was founded in 1939 by Bill Hewlett and David Packard giving birth to the name HP.
With its headquarters in Palo Alto, California, USA, HP equally has a strong base in Nigeria providing quality services as well manufacturing quality devices for its users.
HP ranks very high in the list of top Nigerian tech companies as they are into computer hardware, computer software, IT services and IT consultancy.
Oracle
More than 45 years of existence, in 2018 Oracle was third most largest software company in Nigeria. Oracle are into database sells, cloud engineering system, database management, database development, enterprise resource planning, enterprise software, human capital management, software and applied chain management.
Oracle is one of the highest paid tech jobs in Nigeria currently.
With its headquarters in Redwood City, California, Oracle was founded in the 1977 by Larry Ellison, Bob Miner and Ed Oates.
Also Read: How much do Coding Job Pay – Coding Job Salary
Cloudware Technologies
Listed here is one of the services company in Nigeria. CloudWare Technologies is one of the fast rising tech companies providing localized technological solutions to African problems. Primarily CloudWare Technologies is into Enterprise, shared, dedicated and specialized Webhosting, Enterprise SMS Messaging, mobile app, web app, Online Payment systems integration, and work flow Automation. Cloudware is one of the highest paying companies in Nigeria at the moment.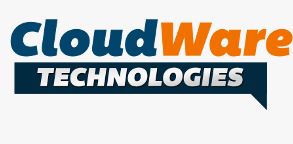 Galaxy Backbone
Galaxy Backbone is one of the strong tech companies operating in Nigeria for over a decade now with superb drive to have things done differently.
Galaxy Backbone have been over the years the information technology and shared service provider of the Federal Government of Nigeria.
Commenced its operation since 2006 and has ever since been striving to eradicate the silos that had been in existence in government as a result of the diverse and expensive manner in which technology operations were delivered across the Ministries, Departments and Agencies. Surely one of those best tech companies to work in Nigeria.
Check Point
A technological company who are multinational provider of software and combined hardware and software products for IT security. They also provide network security, endpoint security, cloud security, security management, data security and mobile security.
Check Point was established in 1993 by Gil Shwed, Marius Nacht and Shlomo Kramer. This tech giant has its headquarters in San Carlos, California, USA.
iRoko Partners
iRoko Partners list among one of the indigenous tech companies in Nigeria doing great at the moment. Founded in 2010, iRoko Partners was founded by Jason Njoku a Nigerian. iRoko is said to be one of those innovative startup in Nigeria.
iRoko Partners are into internet video and Audio. They are the owners of iROKOtv, Iroking, YorubaLove, Nollywoodlove and iROKtv as well.
With its base in Lagos, Nigeria, iRoko Partners equally has its branches in New York City and London.
Sidmach
Sidmach is an indigenous information technology company that is gradually rising to the top. Established back in 1994, Sidmach has its founders as Michael Olajide, Chijioke Eke, Adebayo Arogundade, Hassan Alao and Samuel Udofia.
This company is said to be one of the most successful Nigerian startups.